By
Sense-A
Fri May 17, 2019 5:35 pm
So this brings us back to a key question. Why are the MPC 4000 OEM displays so prone to failure in the first place? Probably half of the MPC 4000's I've come across or seen pictures of on the internet or have seen for sale on eBay or Reverb or other sites have horizontal lines going through the display. Here is an example of one with just a couple horizontal lines:
Mine was much worse than this. I probably had about 30 lines going through mine through various places, concentrated in the lower half of the screen making it practically unusable.
So what causes this to happen, and can it be repaired rather than replaced?
First, undo the tabs that hold the pressure plate on the LCD. I caution you before doing this. I wouldn't do this unless you are attempting to salvage or repair an LCD that is no longer tolerable to use in its present condition. There's no guarantee that the repair I am about to suggest will actually work. Once you undo these tabs, there's no going back. It's all or nothing at this point.
Next, examine the ribbon cable connected to the LCD. Herein lies your problem. The contacts have become unglued or disconnected at the points where the horizontal lines appear on your screen. This ribbon cable is very delicate. My theory is that the glue becomes detached overtime due to humidity/heat and movement and vibration, or else the ribbon cable was never perfectly aligned to begin with and shifting and moving of the MPC 4000 over time made it shift ever so slightly.
Here is what mine looked like on my LCD showing many horizontal lines: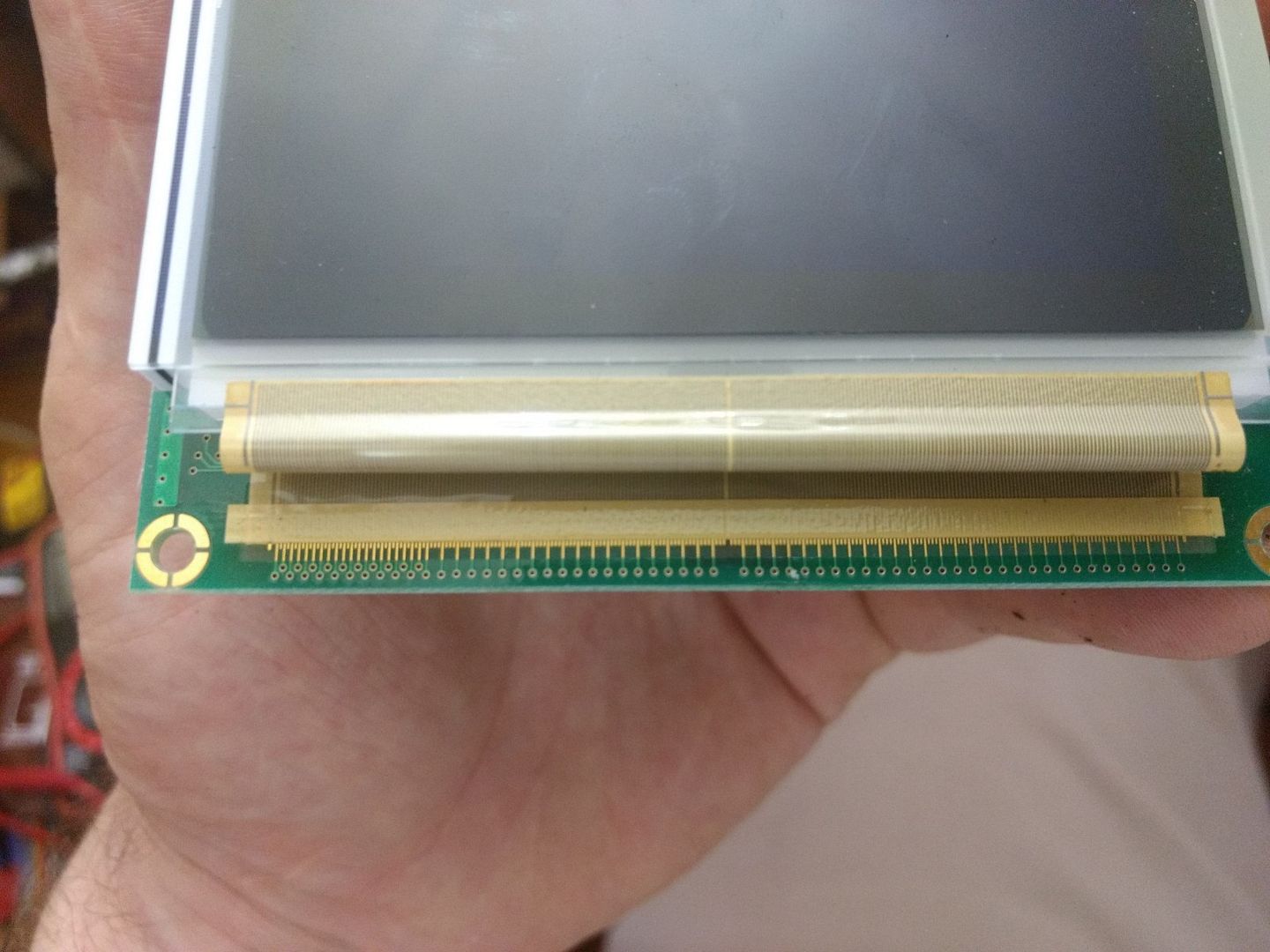 I broke out the hot air gun. I use an 862D+ available here:
https://www.ebay.com/itm/2in1-862D-SMD- ... 2549174292
At first I had the temperature set too high and it burned a hole right through the end of the ribbon cable. Fortunately, there was enough slack to trim the cable and cut off the tip which probably wasn't good to begin with considering I had so many lines going through the LCD screen. Lesson learned: set your heat gun to the lowest setting. I think the 862D+ will let you set it as low as 100 degrees Fahrenheit. And don't hold it too close or you begin melting the cable! I hardly cared because I already had a replacement screen ready to install. This is me just being curious and seeing if the old LCD could be salvaged.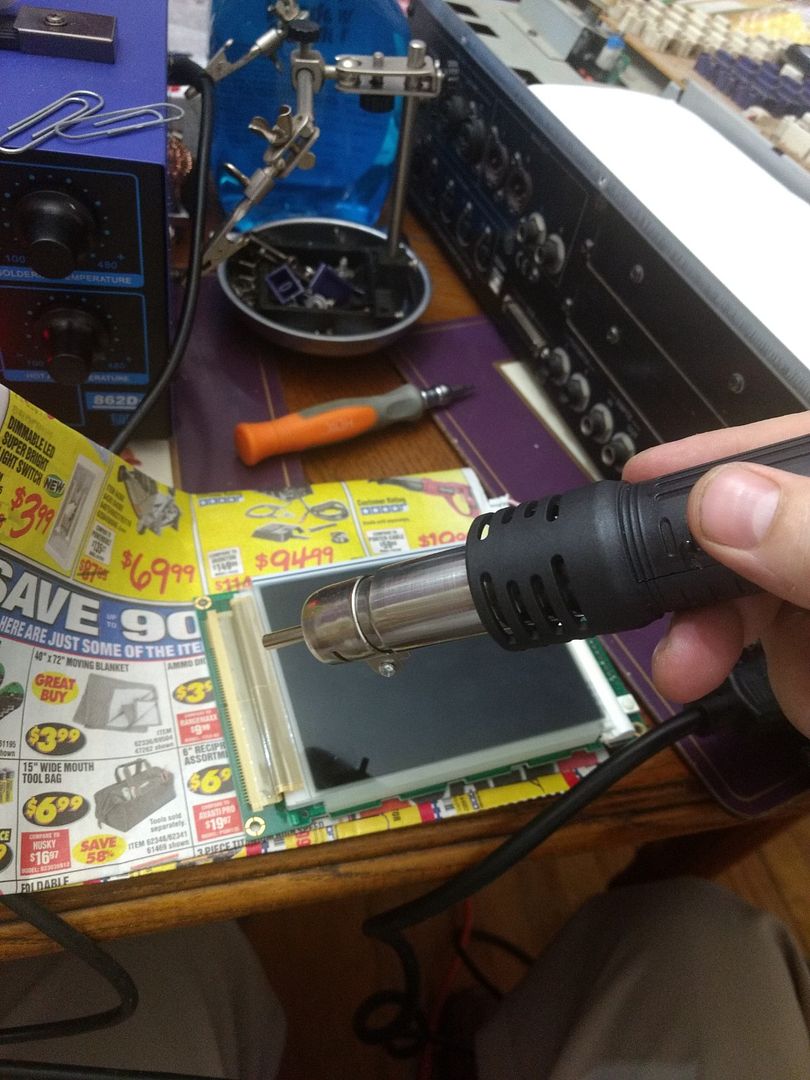 I trimmed off the bad part of the cable.
So this is the part where I have to carefully reglue the cable back onto the contacts on the LCD. This is where I stopped. It is so small and requires so much precision lining it up that I need a large magnifying glass. I also haven't figured out what sort of glue I should use to reglue it tightly without disturbing the electrical contacts. So I'll have to update you guys later to share with you whether I was able to repair a dying MPC 4000 screen.
Here is a good example of someone trying to repair a similar problem on an LCD:
http://p1repair.com/blog/2013/05/30/lcd ... ing-lines/
This may be a better logged attempt at such a repair:
https://www.instructables.com/id/How-to ... om-a-PCB-/
As you can see from this person's attempted repair, it was not a 100% success. Repairing LCD's with this problem, that is reattaching these very delicate ribbon cables, is not easy nor do the repairs seem to have a high success rate.
I'll return to my research on developing a VGA output. I may also list some other sources for LCD's that I believe will work with the MPC 4000 with only slight modification to the ribbon cable or connectors (something achievable with arduino jumper cables if you don't feel comfortable soldering).